Jonagold Apple and Conference Pear Join the Juicing Journey!
The time has arrived! Conference Pear and Jonagold Apple 'Box of Juice' are now available online and to our direct debit customers! These form the fruty trio alongside the Discovery Apple. Christmas is nigh, so get involved and join the juicing journey of a lifetime! Treat yourself, your family, or someone special this christmas. Mulled apple juice is a must for this time of year, best of all, the kids can drink it!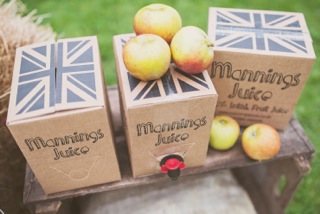 This weekend sees Mannings 'Box of Juice' Scheme visit Donnington Park, at the Great Taste Festival of Food & Drink 7-8th December. This will be the last Food and Drink festival of the year for Mannings Juice, but all is not over, as Mannings will be largely involved in upcoming Farmers Markets in London over the next few months.
Ho! Ho! Ho!